BAJA XL
The longest rally on the Baja peninsula returns in 2019. A 4000+ km epic roadtrip and demanding adventure rally will await you. Experience California's deserts, the Baja's raw, untouched wilderness, cactus forests, rugged mountains and pristine beaches. 10 days of road trip madness awaits in January 2019. Learn more about the Baja XL.
BUDAPEST-BAMAKO
January 2018 • The whacky road race from Budapest to Bamako returns once again. Test your skills, endurance and patience on this two week back breaking voyage from the heart of Europe to the soul of West Africa. Dash through mountain roads of Morocco, sand dunes of Mauritania and savannah roads of West Africa. Learn more about the Budapest-Bamako.
ABOUT THE BAJA XL
Experience a different a desert. Drive along the route of the famous Baja rallies in Mexico.
"If you want to go fast go alone. If you want to go far go with others"
Rally Announcement

Jan 2018

ENTRY PERIOD OPENS

Feb 2018

Route Announcement

April 2018

Entry period closes

Nov 2018
Latest news
Baja 4000 Is On January 13-22, 2017. Entries are opening on March 7th, Monday. After weeks of speculation the rally's dates have been announced. "Traditionally our rallies have always started the same weekend as the Dakar ends. This year we also wanted to accommodate our friends at the King Of The Hammers", said Andrew G.[…]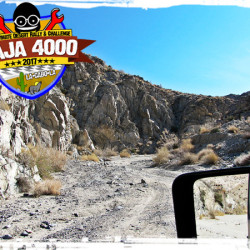 The spirit of the Budapest-Bamako Rally lives on in new adventures around the world. The next such road rally is the Baja 4000 which already is promising to be 4 times more fun than the original Baja 1000.
Previous
Next
Get in touch
Send us a message and we'll get back to you.