Extreme mud and storms make the Baja 4000 even more challenging.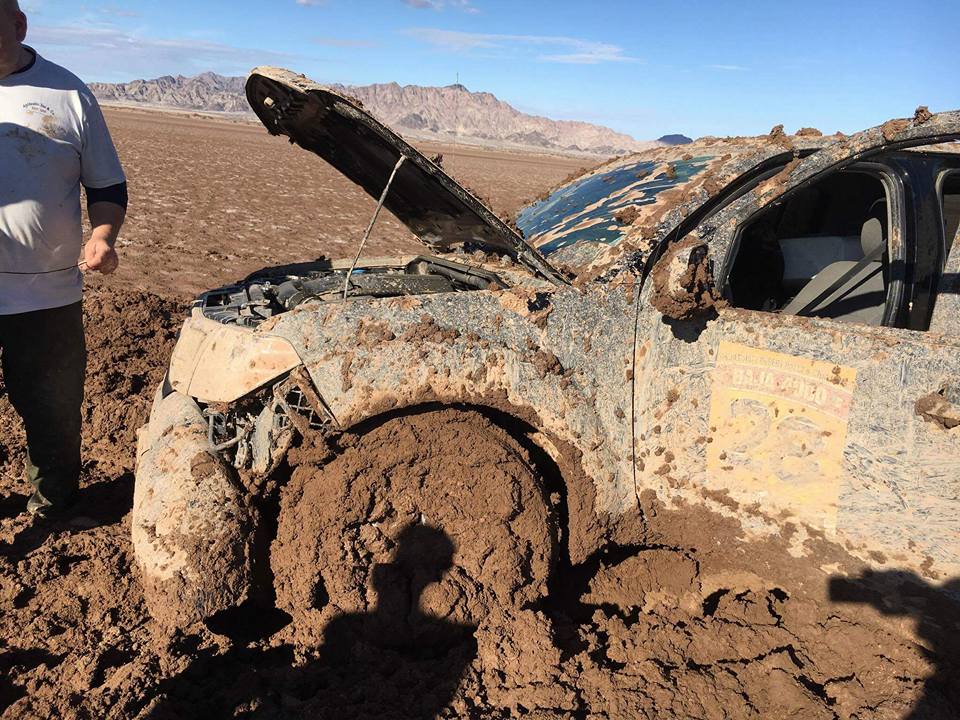 Only 50 participants crossed the finish line out of the starting 213. Even though the extremely difficult challenge was further complicated by political unrest and unusually harsh rainstorms, the rally ended without incident or injury in Los Angeles on January 22, 2017.
The final two days of the rally witnessed intense amounts of mud and roads washed away by torrential downpours. Many teams couldn't complete the stage on time and were stuck off-road. "We spent the night in our cars, because we couldn't shovel the mud in the pouring rain", said Baja native Julio Garcia-Granados.
First place in the racing category went to the returning Budapest-Bamako champions from Hungary, the Gumisember team. Second place was captured by Hermosa Beach's own Nomad Coyote team. While third place went to Mountain Motors Rally team in a 1987 Ford Bronco.
The Baja 4000 is a navigational and endurance point race, where teams collect points for passing through navigational points and completing daily stages on time.
At the closing ceremony of the Baja 4000, organizers have announced that the Baja 4000 will be held again in 2019.
Final results of the racing category:
Winners of The 2017 Baja 4000. Gumisember Team From Hungary.